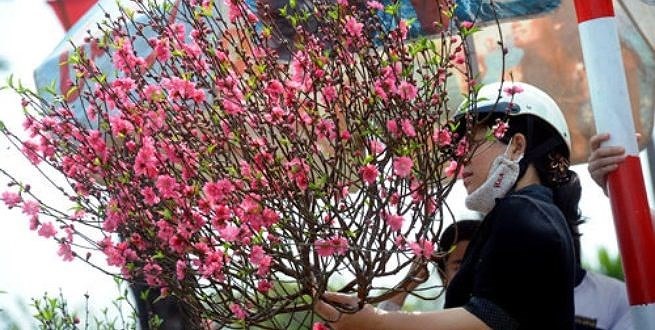 A passenger will be allowed to check in with 1-2 branches of apricot or peach blossoms, measuring maximum 150 x 40 x 40 (Vietnam Airlines) and 120cm x 50cm x 50cm (Jetstar Pacific) as a special 'Luggage Consignment Service'.

Transportation fees will be around VND35,000-450,000, not including VAT.

Passengers must register to transport apricot and peach blossoms at least 3 hours before departure time.