The largest old book fair in the northern region was opened in Hanoi on December 5 attracting a crowd of visitors.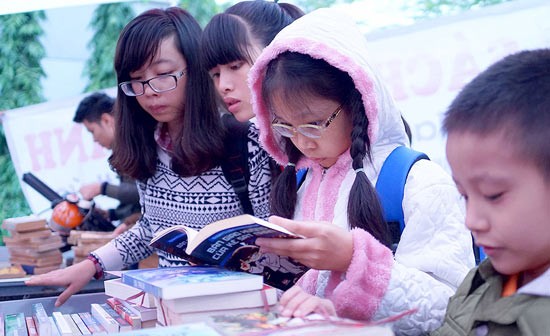 The fair attracts lots of children (Photo: SGGP)
The fair provides good and various book tittles from literature, foreign language, history, geography, health, economics and philosophy with the price of many as low as VND2,000 a book.
New books have also been offered for sale with a discount of from 30 percent and more.
The event is expected to bring up to 10 tons of books mainly old. Besides buying, readers can sell their books by hiring a small stall in the fair.
Visitors can join in other activities such as henna, portrait painting and the tarot.
Organization board has also arranged reading area and street cuisine site.