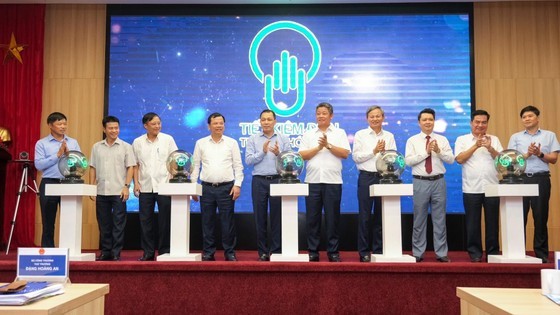 The leaders of the Ministry of Industry and Trade, EVN and related sectors attended the conference to launch the national electricity saving movement in 2023.
At the conference, a leader of the Ministry of Industry and Trade proposed electricity-saving urgency to reduce pressure due to electricity shortage in 2023 via solutions such as the usage of rooftop solar power and energy-efficient equipment and devices.
According to the Ministry of Industry and Trade, the world energy market has recently remained extremely vulnerable in addition to energy prices that have constantly been pushed to very high levels in combination with the impacts of climate change and the El Nino phenomenon, resulting in the prolonged drought, water shortages, sharp reduction of the water volume at nationwide hydropower reservoirs over the same period of previous years.
The problems have seriously affected the power generation capacity of hydropower plants.
Moreover, renewable electricity is also facing difficulties, the capacity and output of wind power plants have declined significantly due to poor wind conditions and the current generation capacity of only 5.6 percent of the installed capacity.
At the conference, General Director of Electricity of Vietnam (EVN) Tran Dinh Nhan informed that water levels at 18 out of 47 nationwide hydropower reservoirs have dropped to "dead level", 20 out of 47 hydropower reservoirs have recorded their capacity of under 20 percent.
In the past few months, the volume of water flowing into hydropower reservoirs measured at the lowest level in the past 100 years.

By May 21, the remaining power output in the reservoirs is only about 29 billion kWh, 1.7 billion kWh lower than this year's plan.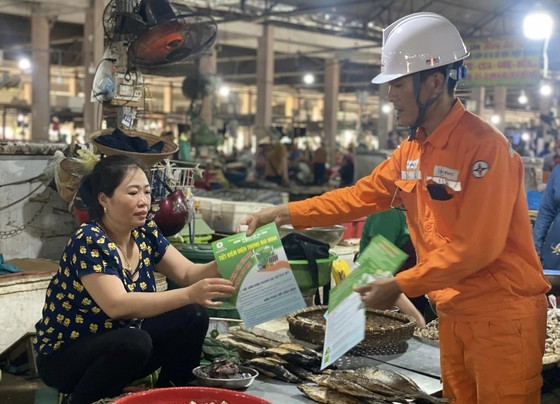 Hanoi electricity officers distribute leaflets to encourage people to save electricity.
Amid the current situation, the Ministry of Industry and Trade proposed the relevant ministries and sectors, EVN and localities to strengthen propaganda on efficient electricity usage via various forms.
The General Director of Electricity of Vietnam also called on all power-using units and households to respond to the power-saving movement.