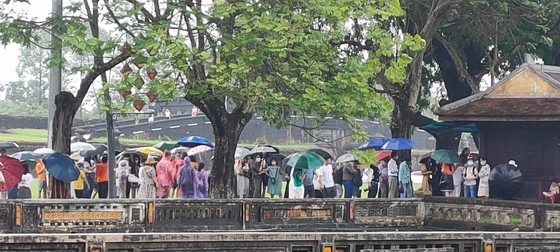 Long queue of visitors in front of a ticket selling office of Hue Citadel
The Hue Monuments Conservation Center this morning said that during the holiday of National Reunification Day on April 30 and May Day on May 1, the unit received the most numerous visitor ever with its peak of 24,313 turns on May 1.
The services, reception works and ticket sales at the tourism sites have been well planned and prepared. However, the ticket sale did not meet the demand so customers had to wait sometimes due to an overloaded situation.
Regarding the technical problem, the Hue Monuments Conservation Center received reflections from several visitors who bought tickets via its online ticket-selling system without receiving any QR Code after they complete the payment process.
The leader of Hue Monuments Conservation Center said that the unit is trying its best to complete the ticket sale and control system, and the unit is checking and overcoming the errors to bring the best services for customers and travel agencies in the upcoming time.