Locals and visitors in Nha Trang are peeved that most of beaches have been appropriated by hotels and restaurants.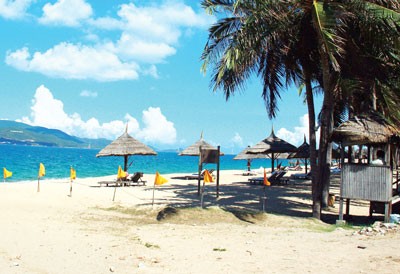 Nha Trang beach
Ana Mandara Resort & Spa Nha Trang has taken over a long stretch and prevented access to the public for several years now.
The Sailing Club puts up a stage and arranges chairs and tables on the sand every evening, forcing people to walk along the edge of the water.
Beaches are also taken over by businesses to keep old and damaged motorboats.
According to Ngo Khac Thinh, deputy head of the city's Department of Urban Management, said restaurants are allowed to put chairs and tables on the beach but not prevent people from walking there.
Authorities would investigate and fine violators, he promised.