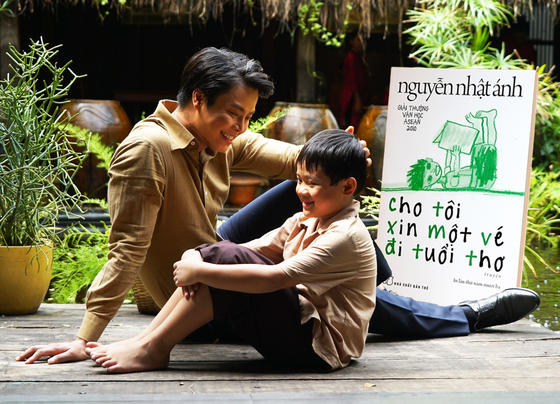 A scene in the drama, "Give Me a Ticket to Childhood" performed by Hong Hac Theater (Photo: SGGP)
Tickets for 23 performances of a new drama for children, which will be performed from May 27 to June 25 by artists of IDECAF theater, a leading private stage in HCMC, were sold out.
The musical titled "Nang cong chua va chiec ao tam gai " (The Princess and shirts made from stinging nettles) is the 34th edition of the popular children's program called Ngay Xua Ngay Xua (Once Upon a Time) that began in 2000 by IDECAF. The play directed by Dinh Toan is based on "The Wild Swans", a literary fairy tale by Danish writer Hans Christian Andersen.
Phuong Nam (Southern) Arts Theater presents a circus drama called "Mystery in Persia" from May 27 to June 4 consecutively, and then every Saturday and Sunday until June 25 at Gia Dinh Park in Go Vap District.
Rong Vang Water Puppet Theater and Nu Cuoi (Smile) Children's Theater will bring exciting performances of traditional water puppetry and dramas based on famous fairy and folk tales to children on Sunday.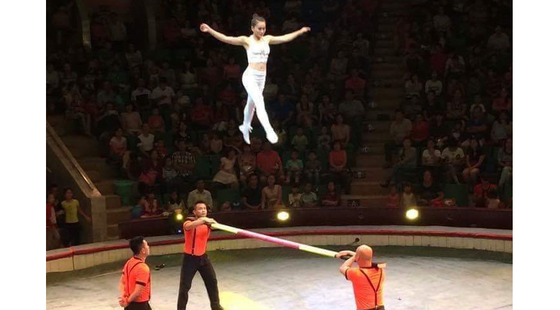 The Vietnam Circus Federation will present a special circus show at Hoa Binh Theater in HCMC's District 10 on May 28 – June 3.
In addition, the Vietnam Circus Federation will present special circus performances at Hoa Binh Theater in HCMC's District 10 on May 28 – June 3.
Artists will perform special circus acts at the event such as juggling, spinning, swinging, and high-wire balancing, which promises to provide young audiences with unforgettable thrills. There will be performances of animals, such as standing on their heads, jumping through rings of fire, or riding bicycles.
The organization board plans to give 3,000 tickets to children patients undergoing treatment at HCMC Children's Hospital 2, child care facilities in District 8 and Tan Phu, charity classes at Lien Hoa Pagoda, Binh An Child Care Center, Hy Vong (Hope) School, Binh Minh School for children with special needs.
The Small Theater at 5B Vo Van Tan Street is preparing for a musical based on a folk tale," Two Girls and two tumors" directed by Bao Chu. The play is scheduled to be presented to audiences in the middle of June.
The 5B Stage has become a familiar venue for parents and children in HCMC and adjacent areas. The stage will release a new play honoring the kindness and the spirit of sharing as well as criticizing jealousy, envy, and selfishness. It is expected to bring meaningful lessons and interesting moments for child audiences, said the theater's director, Meritorious Artist My Uyen.
Other stages of Hong Hac, Truong Hung Minh, and Quoc Thao are also busy preparing for new plays to entertain children on the occasion of Children's Day (June 1) and summer vacation, responding to the Month of Action for Children launched in HCMC.