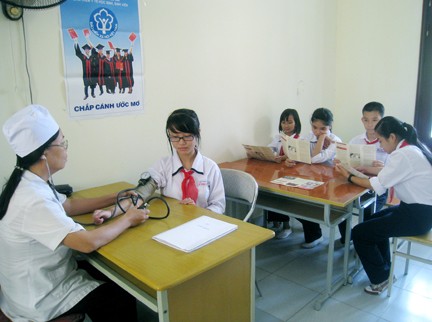 Schools should have a medic responsible for students' healthcare
The Department of Education and Training in Ho Chi Minh City has asked all educational centers to hire in-house medical workers for health checks of students.
The Department has sent a dispatch to its sub-divisional offices and school authorities stating the need for every school to employ at least one medic with a minimum intermediate degree qualification.
According to Le Hong Son, the department's director, this is an essential requirement to prevent and fight diseases and ensure students' health at education centers and schools.