A stamp exhibition titled "For a Green Environment" is being held at the Ho Chi Minh Campaign Museum on 2 Le Duan Street in District 1 in Ho Chi Minh City.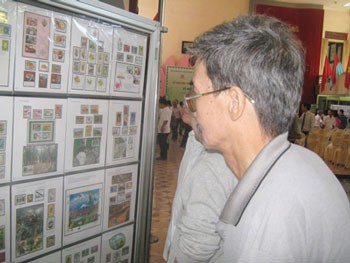 Visitors view the wide collection of stamps at the exhibition.
The exhibition displays postal stamps collected by 30 collectors on a varied array of environmental subjects such as nature, the environment, plants, animals, Vietnamese people, history, the country as a whole and the world in general.
The display aims to support environment protection activities in Vietnam and mark the International Year of Forests by the United Nations to raise awareness and strengthen sustainable management, conservation and development of all types of forests.
The stamp exhibition will also mark the 4th anniversary of the establishment of the Viet Stamp Club, the main organizers of the exhibition.