A video posted by tourist guide Van Duy showed a group of over 20 dolphins that were swimming at a distance of 15-20 meters away from the rocky beach in Mui Dien Cape at around 9:30 a.m
Duy said it is the first time that he saw many dolphins.
Visitors were very interested in the sudden appearance of these marine mammals.
The community and locals believed that the appearance of the creatures symbolized good luck.
Others said that it might be the breeding season, the beaches are packed with small fish. Therefore the dolphins rushed to the shore to capture the fish.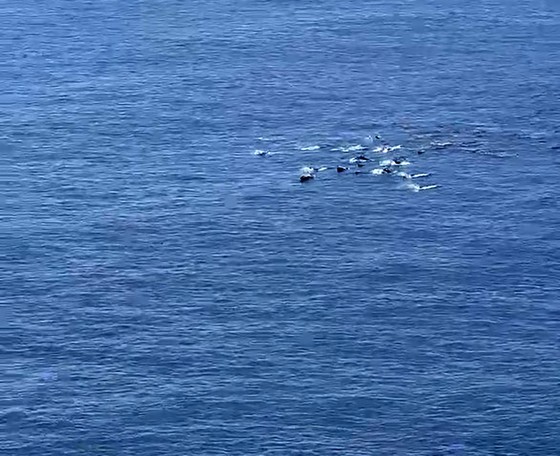 A pod of dolphins swimming together off the shore of Bai Mon Beach- Mui Dien Cape, a national landscape in Dong Hoa Town of the central coastal province of Phu Yen on May 14.