A fine arts exhibition celebrating the 70th founding anniversary of the Vietnam People's Army opened at 81 Tran Quoc Thao Street in Ho Chi Minh City on December 4.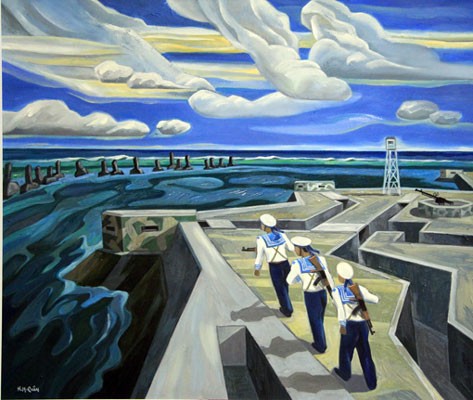 Fine arts work by Ho Minh Quan
The show features 33 exhibits which were selected from 480 art works by 355 authors across the country. Entries were submitted to a contest which was held by the General Department of Politics under the Ministry of National Defense.
The fine arts exhibition is organized by the Ho Chi Minh City Union of Literature and Arts Associations; and Museum of Military Zone No.7.
The exhibition will run until December 12.