With numerous cooperation agreements signed with Vietnam, Denmark is quickly becoming a potential trade and investment partner of the Southeast Asian nation, paving the way for enterprises to promote export revenue, said the Ministry of Industry and Trade.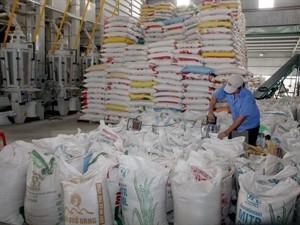 Rice processing - Illustrative image (Source: VNA)
The Ministry said that Denmark has been implementing trade liberalisation policies to create favourable conditions for foreign enterprises to penetrate its market.
Notably, Denmark is coordinating with Vietnam to carry out a project to study and promote trade connections in agriculture and aquaculture. The project aims to identify and assess the value chain of 'tra' fish, domestic fowls, tea and potatoes in the northern mountainous areas, Red River Delta, Southeast region and Mekong Delta.
Additionally, the project also supports farmers to establish a sustainable supply chain, presenting Vietnamese agricultural products with valuable opportunities to gain market shares in Denmark and other European countries.
Looking forward, Danish enterprises plan to visit Vietnam to seek partners in agriculture and food and uncover additional cooperation opportunities for the two sides.
According to statistics from the Ministry, trade between Vietnam and Denmark raked in 479 million USD in 2014, providing Vietnam with a total export revenue of 303 million USD, an annual increase of 13.2 percent, from its key exports: garments, footwear, wooden furniture and electricity appliances.
In a bid to increase exports to Denmark, Vietnamese enterprises are advised to improve their international trade knowledge and renew business strategies while focusing on high-quality products and investing in brand names.