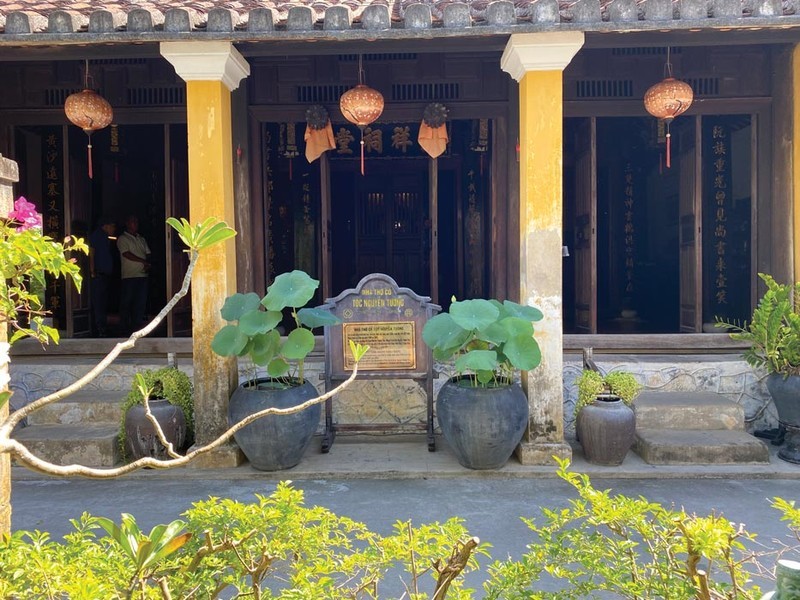 Nguyen Tuong Family Chapel in Hoi An
Vincom Center for Contemporary Art (VCCA), Anh Duong Arts Space and Smithsonian Air and Space Museum are the places that have given effective support to collectors.
Experts said that although a collector owns thousands of valuable items they cannot develop it into a private museum or commemorative house because of a lack of techniques. They usually donate their treasures to the Government at the end of their life.
Private museums and commemorative houses honoring celebrities could be only established if their descendants have favorable conditions, such as the cases of famous writers Vu Trong Phung (1912-1939), Nam Cao (1917-1951) who do not have any commemorative house or celebration.
In some other cases, the public join hands to organize activities or constructions to honor some celebrities, for instance the case of poet Quang Dung (1921-1988) whose statue is placed in the Phung Town's Primary school in Hanoi's Dan Phuong District.
Historian Duong Trung Quoc, General Secretary of the Vietnam Association of Historical Science, said that Vietnamese cultural heritages have not been discovered yet. Rare and valuable collections of heritages are under ownership of residents who have not received support in the fields of techniques, infrastructure and legal basis.
Nguyen Tuong Family Chapel located in Cam Pho Ward in Hoi An ancient town in Quang Nam Province was built in 1806, which was the residence of Mr. Nguyen Tuong Van, a mandarin under the Nguyen dynasty. The building was restored in 1909 and 2005.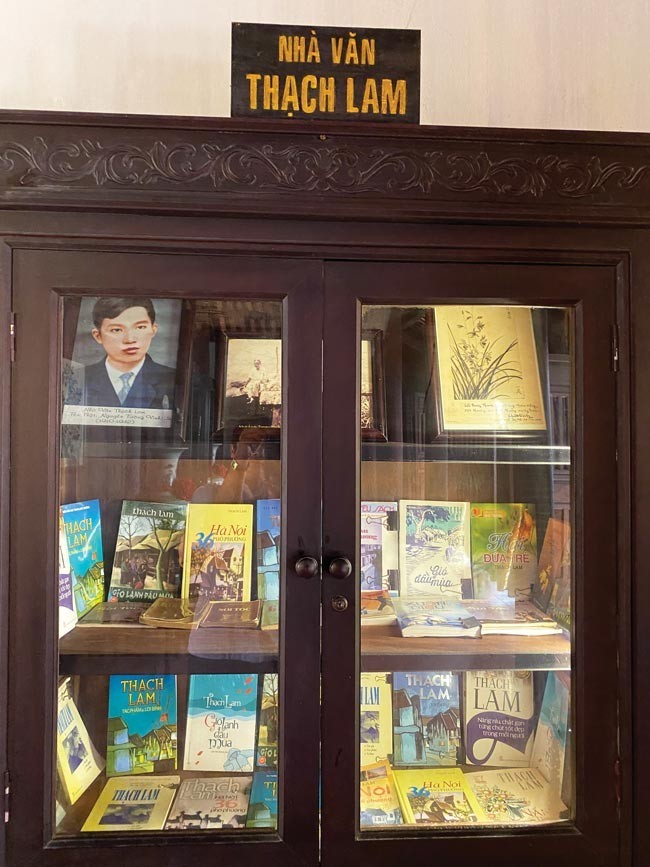 Writer Thach Lam's books
The descendants of the Nguyen Tuong were famous writers, including Nhat Linh whose real name is Nguyen Tuong Tam, Thach Lam (Nguyen Tuong Lan) and Hoang Dao (Nguyen Tuong Long), key writers founding the organization of Tu Luc Van Doan, starting modern Vietnamese literature.
A representative of the management board of Nguyen Tuong Family Chapel said that the building is open for free. Therefore, there is not any fund for maintaining it, especially after the Covid-19 pandemic.
The Vietnam Literature Museum in Hanoi displaying many artifacts and documents relating to writers and literary works has called on writers and their relatives to donate exhibits at the end of 2022.
The private war remnants museum of veteran Nguyen Manh Hiep, which is located in the capital, presents thousands of artifacts related to the two resistance wars. The museum has seriously been degraded after Mr. Hiep passed away.
In fact, museums and commemorative houses of celebrities need to be invested and developed to contribute to promoting and preserving cultural heritages of the country.