The Belgium Rent A Port Group handed over the draft feasibility study of the Ha Long Bay restoration project to the People's Committee in the northern Quang Ninh Province yesterday.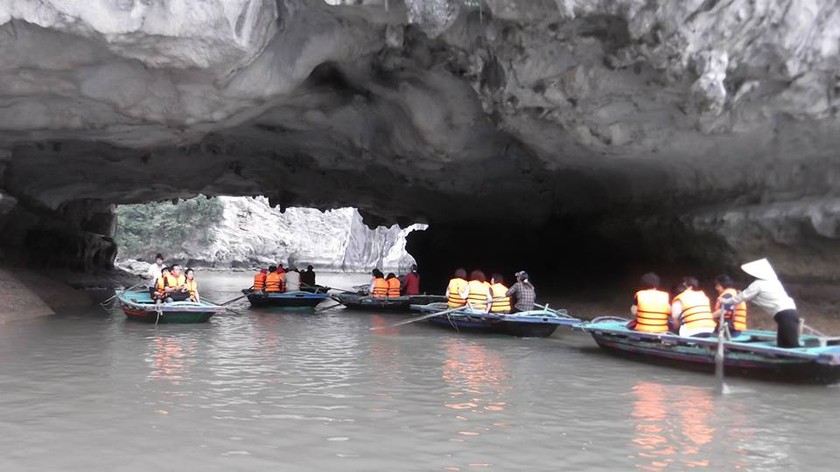 A view of Ha Long Bay (Photo: C.Tuong)
The study focused on floating oil and solid debris in Ha Long Bay for clean-up and restoration measures. The two-step collection process will comprise offshore activities to collect oil and floating debris, and onshore activities to separate waste and treating them in an incinerator to transform waste into electricity.
The Belgian team, together with Tokyo-based Construction Consultation Joint Stock Company for Maritime Building (CMB), came to the conclusion that the existing oil polluting waste in the bay could be collected and treated for a budget of about US$130 million in about 10 years.
In the second phase of the study, the team will assess the likely increase in pollution during the next 10 years and firm up the budget for the entire project.
Speaking at the meeting, Chairman of the People's Committee Nguyen Duc Long said the project would help the province to resolve conflicts of industrial and tourism development projects, as well as preserve the bay as one of the world's natural wonders.
"We expect the Belgian team will provide support to get ODA and grant from European countries and its partners for quick implementation of the project," Long said.
The draft study report was handed over only a few months after an official meeting in Ha Long City between the chairman of the People's Committee of Quang Ninh and President of the Belgian Senate Mme Christine Defraigne.
The study began immediately in the bay, with support from the Belgian government and co-financed by the American Fund Westpac and its Belgian counterpart Westpac Belgium.
The final report, in close co-ordination with Quang Ninh experts, shall be handed over in March 2016. It will determine the final budget needed for the total clean-up of the bay in a comprehensive way.
Rent A Port shall be the coordinator for this entire project.
On December 22, 2014, the province's Economic Zone Authority granted the investment licence for Tien Phong Industrial Zone and Port to the Rent A Port. Covering 487.4ha, the IZ has a total investment of $128 million. The company has a committed and long-term view of Viet Nam, and its core philosophy is sustainable development for the protection of the environment.