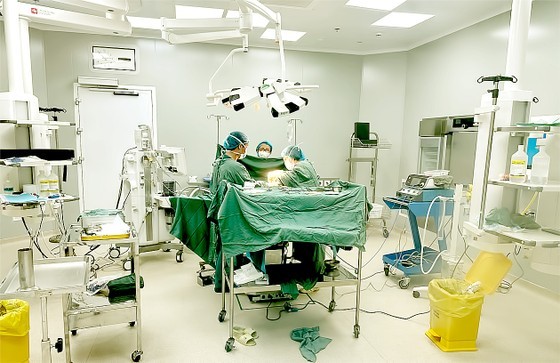 Operating rooms of Oncology Hospital 2 is equipped with resuscitation beds in total.
The facility aims at meeting bed occupancy for hospitalized patients and creating comfortable space in waiting areas for medical examination and treatment.
The Ho Chi Minh City Oncology Hospital 2 started construction on June 26 of 2016. After four years of construction, its examination area was put into operation on October 12 of 2020 to solve the overloaded Oncology Hospital 1 in Binh Thanh District.
In June of 2021, chemotherapy was implemented when the hospital was also put into operation. However, by mid-July, amid the complicated Covid-19 pandemic development in Ho Chi Minh City, the city converted the Ho Chi Minh City Oncology Hospital 2 into the city's Covid-19 Resuscitation Center, the city's largest ICU.
Recently, on January 27, the entire facilities of Oncology Hospital 2 were officially put into operation with 16 modern operating rooms. On January 30, the hospital received 2,315 patients.