The 5th Southern Folk Cake Festival will take place in the Mekong Delta city of Can Tho on April 15-19, 2016, announced the city People's Committee.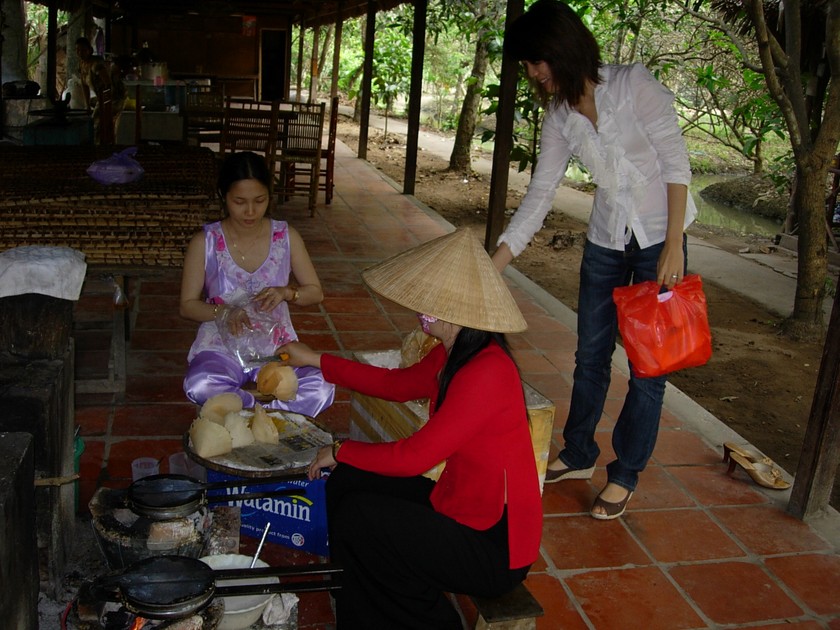 Visitors enjoy the process of making a folk cake at a tourists area in Can Tho. (Photo: KK)
The event will be organized at Cai Khe Islet by the local authorities in collaboration with the Ministry of Culture, Sport and Tourism, and the Ministry of Foreign Affairs.

The festival will attract 150 booths, including 130 local stalls and 20 international booths, featuring hundred kinds of traditional cakes and specialties.

The cake fest will also have an exhibition, folk cake making contest, calligraphy and don ca tai tu (Southern folk music) performances, Miss Mekong Delta pageant, street festival, traditional games and others.

The festival aims to preserve traditional cuisines and activities of South Viet Nam. It will be also a chance to promote tourism and cultural potentials of Can Tho city.