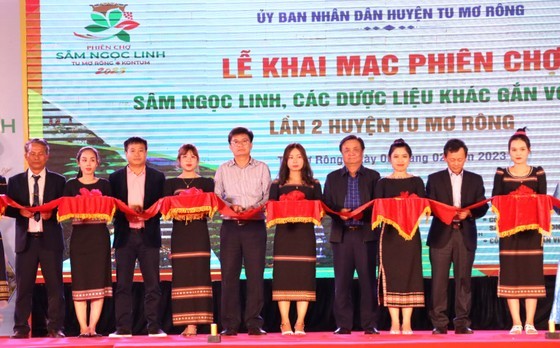 Delegates cut the ribbon to open the ginseng fair.
Accordingly, the People's Committee of Tu Mo Rong District, Kon Tum Province last night held an opening ceremony of Ngoc Linh ginseng fair, herbal medicines associated with the second tourism of Tu Mo Rong District in 2023.
The event will end on February 9, with the display of Ngoc Linh ginseng products, herbal products and OCOP products.
Additionally, the fair included ten programs with activities introducing the culture, cuisine and products of Ngoc Linh ginseng.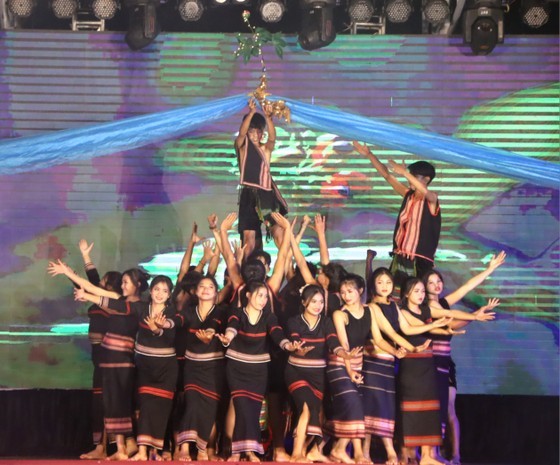 An performance at the opening ceremony
There are new four programs at the fair concentrating on the tourism potential and valuable exploitation for Ngoc Linh ginseng to improve the lives of the Xo Dang people; create an opportunity for businesses, cooperatives and households to meet, connect and expand their consumption markets.
Besides, the fair is also a place for experts to plan strategies to effectively exploit the district's typical tourism products and elevate Ngoc Linh ginseng brand and local tourism.