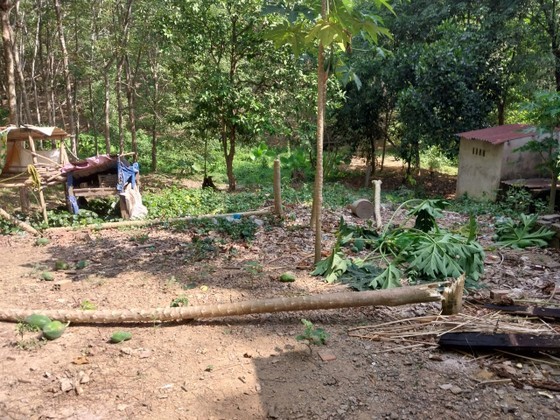 Trees were damaged by the elephant

According to Chairman Mai Xuan Long of Tan Loi Commune People's Committee, the elephant was spotted 300 meters away from the neighborhood of 61 households. These people were warned against capturing or shooting it. Instead, they were instructed to make loud noises with their pots and pans to drive the animal back to the forest and avoid any conflicts.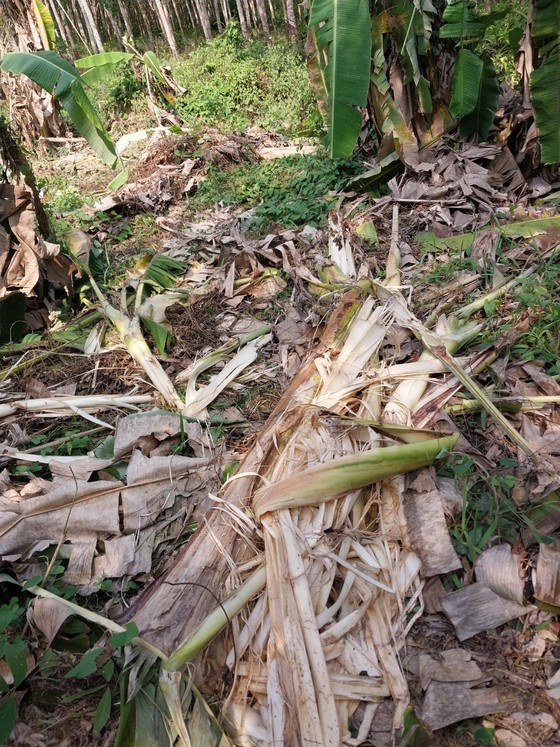 The banana orchards of residents in Thach Mang Hamlet were destroyed by the elephant

On-site recording reveals that the elephant destroyed many trees like bananas, papayas, guavas of grown by local dwellers of plots 3 and 4 in Sub-zone 363 and plot 7 in Sub-zone 362 (under the management of Suoi Nhung Economic Forest Management Board).
In the last 5 years, elephants have appeared and damaged crops, fruit trees of residents in Thach Mang Hamlet at least 3 times.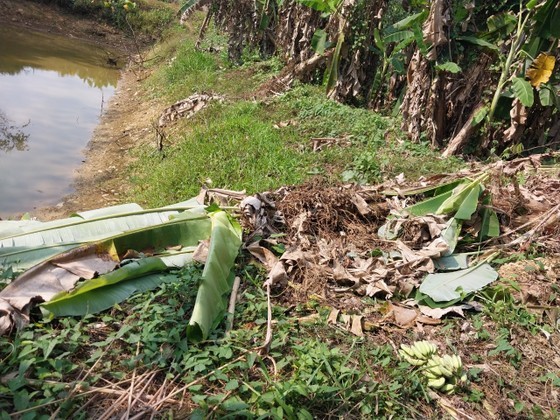 A large area of banana trees was wrecked

Resident Tran Duc Ly informed that the elephant might come from Nam Cat Tien Forest of Dong Nai Province. It might pass a spring near Ma Da Bridge to enter the hamlet. For the last 3 days, it has destroyed fruit trees of many orchards, wreaking a havoc there and greatly worrying orchard owners.