A Vietnamese woman has tested positive for the Zika virus while traveling in Japan, bring the total number of Zika infection cases to 4, said Vietnam's Department of Preventive Medicine under the Ministry of Health on September 14.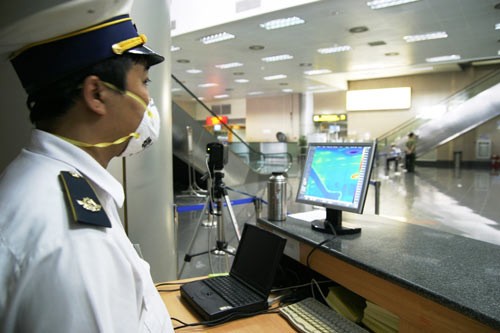 Vietnam increases monitoring cases of travellers carrying the mosquito-borne virus at border crossings and airports (Photo: SGGP)
As per an announcement of Japan's Ministry of Health, Labor, and Welfare on September 12, the 40 year old female holidaymaker was diagnosed with the mosquito-borne virus while she was on a holiday in Tokyo on September 8.
Before, on September 5 , she had headache and rash, and then she went to an infirmary in Japan on September 9 for treatment of these symptoms including skin rashes, high fever, muscle and joint pain, and headaches where medical workers found out she was infected with the mosquito-borne virus through tests. She was isolated and treated.

After receiving medical treatment, she is in a stable condition.

After knowing the case, Vietnam's Ministry of Health contacted with its Japanese counterpart to have information of her identity and the area where she most likely contracted the viral disease for handling the outbreak.

Yet it has not received any information from Japanese side. Before Vietnam's health authority has implemented measures against the Zika-virus disease including killing mosquitoes and its larva because there have been outbreaks of it in Asian nations like Singapore, Thailand, and Malaysia.

The Ministry of Health also urged to increase monitoring visitors from the virus-stricken countries.
From April, 2016 up to date, Vietnam has recorded three cases of Zika virus infection with one in Ho Chi Minh City and two in the central provinces Khanh Hoa and Phu Yen.