Vietnamese artist Bui Cong Khanh has just been nominated for the 'Asia Pacific Breweries Foundation Signature Art Prize 2011' in Singapore for his artwork 'The Past Moved'.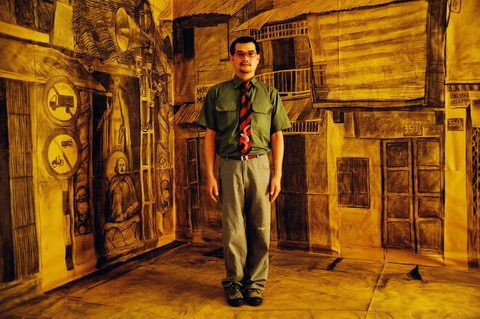 Bui Cong Khanh's artwork (Photo: File)
'The Past Moved' is a multimedia artwork in which time, space and history seem to merge. The work depicts changes in space and scenery in the urbanized world.
14 other artists who entered the final round came from 13 countries and territories of the Asian Pacific region such as: Cambodia, China, India, South Korea, Indonesia, Japan, Malaysia, Australia, New Zealand, Pakistan, Philippines, Singapore and Taiwan.
All the artists' works will be displayed at the Singapore Art Museum from 11th November 2011 to 4th March 2012.
The awards will be announced on November 17.