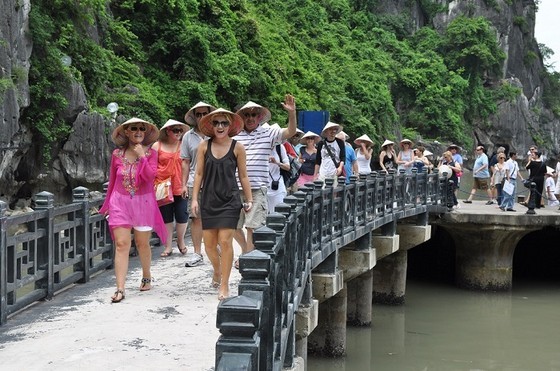 Foreign tourists visit Vietnam. (Photo: SGGP)
The strategy aims to promote and position Vietnam as a leading attractive tourist destination in Southeast Asia, affirm the brand and competitiveness of Vietnam's tourism, and contribute to the implementation of the Vietnam tourism development strategy by 2030.
Accordingly, Vietnam's tourism sector will strengthen and increase awareness, understanding, interest, and satisfaction with Vietnam's tourist attractions, thereby affirming Vietnam as an attractive, quality, and sustainable destination that is the first choice in target markets and can satisfy high-spending, long-stay guests.
Digital marketing activities are expected to work more effectively with higher reach and more interactions plus an increasing number of visitors and followers to websites and pages on social networking platforms of the Vietnam National Administration of Tourism.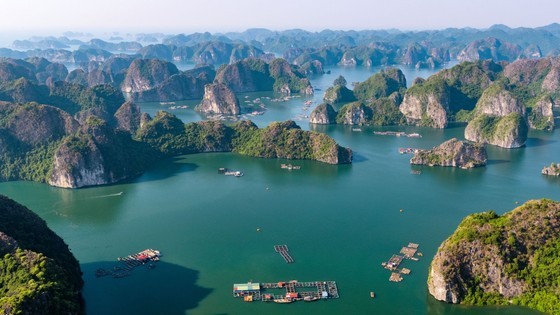 Lan Ha Bay is situated in the east of Cat Ba Island (Hai Phong Province), south of Halong Bay. (Photo: SGGP)
The strategy also mentions the improvement of Vietnam's ranking position on tourism marketing-related indicators under the World Economic Forum's Tourism Development Capability Index.
Under the strategy, by 2025, Vietnam's tourism is expected to recover and welcome 18 million international visitors, while serving 130 million domestic visitors and maintaining the growth rate of domestic visitors at 8-9 percent per year.
By 2030, the country aims to welcome 35 million international visitors, with a growth rate of 13 - 15 percent per year, while serving 160 million domestic tourists, with a growth rate of domestic tourists at 4-5 percent per year.
In addition, the strategy also aims to promote the development of new forms and tourism products.