Up to 20,000 electric cars made by Renault will be shipped to Vietnam within the next five years by the Mai Linh Group.
The Vietnamese taxi company and the French-based Auto Motors Vietnam signed a memorandum of understanding for the imports in Hanoi on December 16.
The deal includes Renault's ZE and ZOE models that can travel over 200 km without needing to be charged.
The two companies said the deal will help reduce emissions and improve air quality in Vietnam's major cities.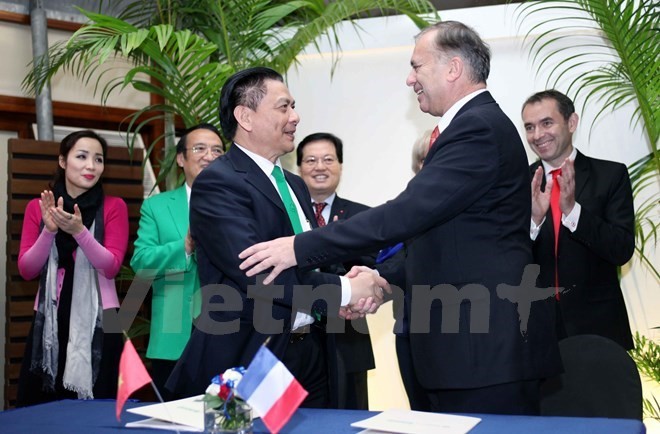 Scene at the signing ceremony between the Mai Linh Group and the French-based Auto Motors Vietnam. (Photo: VNA)