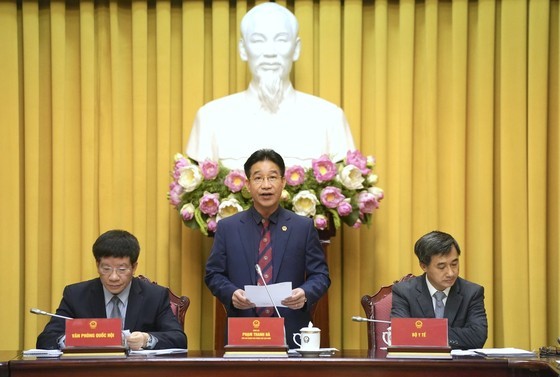 At the press conference to announce the Acting President's order to promulgate the Law on Medical Examination and Treatment. (Photo: SGGP)
The revised law aims to deal with shortcomings and emerging problems in medical examination and treatment activities in a bid to develop and improve the quality of medical services towards fairness, high efficiency, development and international integration, while strengthening State management over these activities.
The law comprises 12 chapters and 121 articles, with many new contents, including those on the improvement of medical practitioners' professional quality and the service quality of medical facilities, the increase of people's access to health care services, and the renovation of regulations related to conditions to ensure the implementation of medical examination and treatment activities.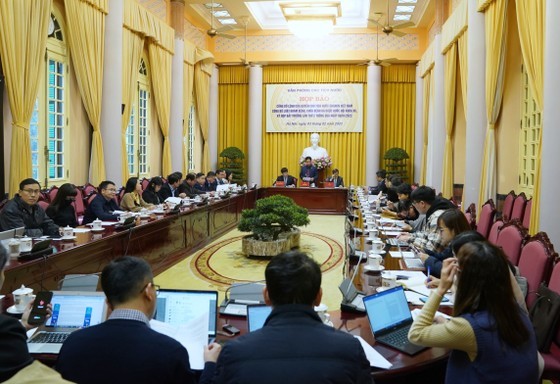 At the conference (Photo: SGGP)
Particularly, in order to increase people's access to medical examination and treatment services, the law changes the organizational system of medical examination and treatment establishments from four levels previously to three.
Under the law, private general clinics in areas with extremely difficult socio-economic conditions are allowed to arrange hospital beds for patient monitoring and treatment for a maximum of 72 hours.
At the same time, telemedicine activities will be promoted with the hope of achieving universal health coverage by improving patients' access to quality, cost-effective healthcare services at anytime and anywhere, especially for less serious and chronic diseases that require long-term and regular care.