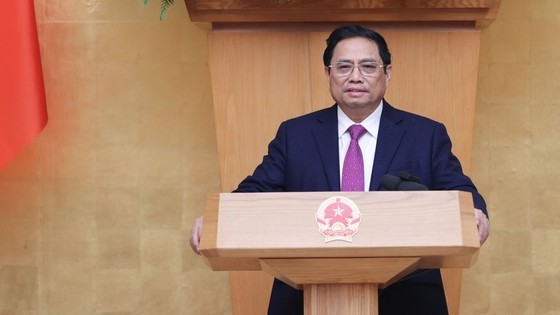 Prime Minister Pham Minh Chinh
The Prime Minister requested ministries, agencies, localities, organizations and units to immediately focus on carrying out their duties after the Lunar New Year holiday 2023 according to their functions and tasks that the government has assigned with the aim to contribute to the successful implementation of goals and tasks in the plan of 2023.
Prime Minister Chinh requested the continued effective implementation of ongoing tasks and solutions to remove difficulties and obstacles for production and business activities in various fields in addition to speeding up the implementation of large and pivotal projects, making positive contributions to the development of the country.
The State Bank of Vietnam was assigned to review and take appropriate measures to remove difficulties in real estate credit for both real estate businesses and buyers, promoting the development of effective real estate projects as well as restructuring and developing the real estate market, dealing with bad debts, real estate corporate bonds, developing social housing, housing for workers. Moreover, the bank system should create favorable conditions for people and businesses' access to bank credit, contributing to limiting 'black credit'.
The Ministry of Culture, Sports and Tourism was asked to strengthen inspection to strictly handle violations against regulations on festival organization and participation. Ministry inspectors should require suppliers of services and goods at festival areas to publicly post up the prices of each service and commodity to deter them from hiking the prices as well as forcing tourists to buy goods at tourist attractions and festivals.
The Ministry of Labor, Invalids and Social Affairs must closely monitor labor market development and employment circumstances after the Tet holiday at enterprises to support enterprises in addressing labor shortages so as to prevent disruption of the supply of labor resources.
Notably, according to this directive, civil servants, public employees in state administrative agencies, related agencies and organizations strictly implement administrative and labor discipline urgently focusing on solving and handling the work from the first working day with a focus on resolving backlog of work, behind-schedule works due to Tet holiday and procedures directly related to production, business, investment of enterprises and residents.