ASEAN countries will waive entry visa requirements for travelers among the members after the establishment of the ASEAN Economic Community starting from January 1, 2016 in order to boost the regional tourism industry, said Colonel Nguyen Van Anh of the Immigration Management Office in Ho Chi Minh City.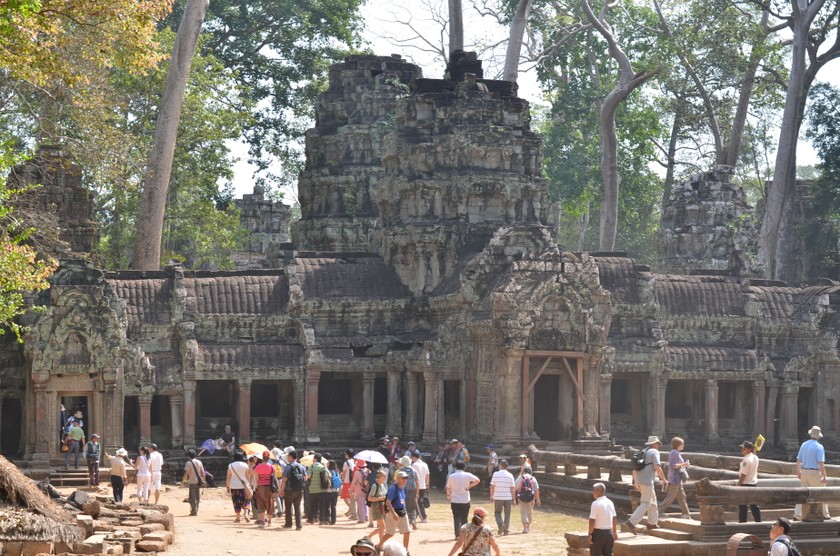 Vietnamese tourists visit Angkor Wat in Cambodia (Photo: KK)
Earlier, Southeast Asian countries had signed a bilateral agreement in 2006 allowing their citizens to travel within the region without visas for a minimum stay of 14 days from the date of entry.

The duration of passport validity of citizens of Member Countries shall be at least six months, together with return air tickets. Citizens with regular passports, intending to stay longer than 30 days, need visas.