On September 27 to October 5, water levels are predicted to reach above warning level three from 0.1m to 0.3m.
The Mekong region's agricultural sector said due to floods, some 165,200 hectares of autumn winter rice crops in protected dyke areas may be effected. Of these, around 59,900 hectares of rice crops will be flooded.

The center warned the provinces of An Giang, Dong Thap, Kien Giang and Long An will be hit by the flooding.

water levels are rising rapidly in Mekong region
Up to now, many hectares of rice crops have been damaged by heavy rains, floods and high tides. In Kien Giang, over 2,200 hectares of rice were submerged. The Mekong Delta authorities are mobilizing all forces to repair the dyke system, helping local farmers harvest rice in low-lying areas.

This morning September 27, in the Mekong City of Can Tho, floods accompanied by high tides flooded many streets in the center city.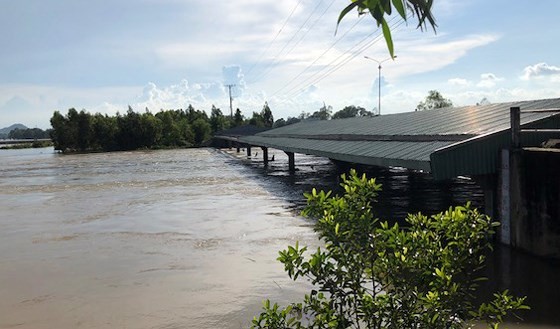 Floods may hit unprotected dyke areas and low-lying zones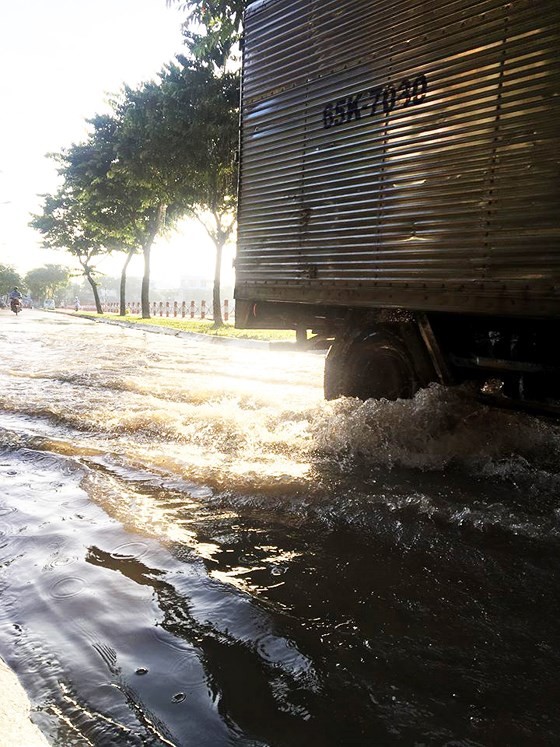 fFoods accompanied by high tides flooded many streets in the center city of Can Tho this morning