Post harvest losses of rice in the Mekong Delta appropriate 13.7 percent, equivalent to 20 million tons or US$635,000 a year, revealed scientists at a seminar in Can Tho City on Friday.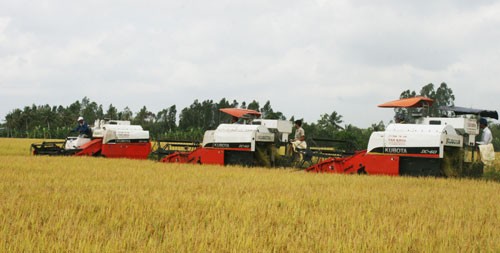 Combine harvesters help reduce post harvest losses of rice in Mekong Delta (Photo: SGGP)
Despite of considerable advances in preservation technologies, the loss rate is still high in most post harvest stages, they said.
Of these, cleaning and drying loss as much as 4.2 percent, milling 3 percent, and preserving 2.6 percent.
Rice milling plants are short of capital to equip driers and advanced milling machines, and build storehouses.
The government should provide capital or interest rate assistances so that local farmers and businesses can buy machines for post harvest processing of rice, they proposed.