The Ministry of Industry and Trade (MoIT) and Malaysian Teknik Janakuasa Group met on Tuesday in Ha Noi to sign a contract to build the Duyen Hai 2 thermal power plant.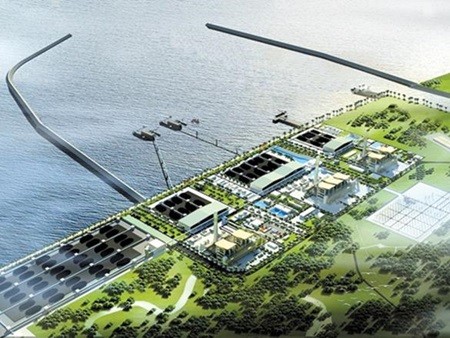 The plant will be built in southern Tra Vinh Province. — Photo baodautu.vn
The plant will be built in southern Tra Vinh Province.
Dang Huy Cuong, Director General of MoIT's General Department of Energy, said the plant has a total investment capital of more than US$2 billion, including 80 per cent received from loans. The plant will use imported coal for power generation and have two turbines, with a total capacity of 1,200 MW.
The plant is expected to become operational before 2020. It will be one of four thermal power plants in Duyen Hai Power Centre. The remaining plants, built by the Electricity of Viet Nam Group (EVN) at a cost of $6 billion, include Duyen Hai, Duyen Hai 3, and the Duyen Hai 3 extension.
The power centre will contribute an additional 30 billion kWh annually to the national power grid when it come into operation. The centre is expected to play an important role in ensuring the energy security for the southern region in the 2015-20 period and beyond.
Cuong said his department is committed to closely co-operating with the investor in arranging for capital and in building the project.
The two sides also signed land leasing and electricity purchase contracts, while Minister Vu Huy Hoang has awarded Government guarantees to the group.
Hoang said the project has played an important role in the country's Power Master Plan 7, as well as providing a power supply for the Cuu Long Delta region, as well as long-term energy security.
He added that this is the second Malaysian build-operate-transfer (BOT) project in Viet Nam. It is also the first project signed between ASEAN and Viet Nam in the energy sector. It could be considered a landmark for the establishment of the ASEAN Economic Community, which becomes operational at the end of this year.
The project was given a licence in September and construction is scheduled to begin in the second quarter of 2016.
This is the second largest foreign invested project licensed in 2015, in terms of investment capital, after the $3 billion project financed by Samsung Display Viet Nam in the northern Province of Bac Ninh.