Vietnamese consumers have chance to enjoy succulent apples imported from Japan as the fruit is being sold at Aeon's 75 stores across the country, said Nagahisa Oyama, managing director of Aeon Vietnam Co., Ltd.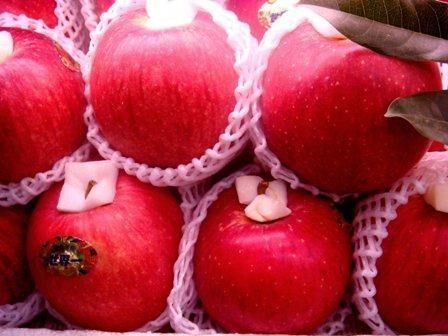 Japanese apples officially re-enter Vietnamese market (Source: sieuthitraicay.vn)
He made the statement at a ceremony held in Aeon Mall Long Bien, Hanoi on December 19 to mark the event that Japanese apples are allowed to re-enter Vietnam after an import ban was imposed four years ago.
Apart from Aomori apple, Fuji, Jonagold and Sekai Ichi apples, among others, were also introduced to Vietnamese people.
Nagahisa Oyama highlighted that nice taste, eye-catching appearance and hygiene safety help Japanese apples receive appraisal and welcome from customers in Taiwan (China), Hong Kong (China), Thailand, and other countries.
He hoped that the fruit will be favoured in Vietnamese market.
Meanwhile, Atsusuke Kawada, head of the Hanoi office of the Japan External Trade Organisation (JETRO), stated that the organisation is giving support to the export of Japanese agro-fishery-forestry products to Vietnam.