Local coffee prices have dropped down partly because of false reports by some international press agencies who said that Vietnam has a huge volume of coffee in stock, said the Ministry of Agriculture and Rural Development in Chi Minh City on December 2.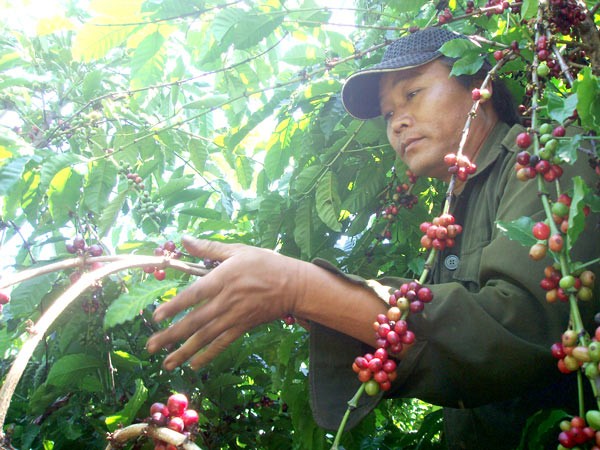 A farmer picks coffee beans in Xuan Loc District, Dong Nai Province (Photo: SGGP)
Vietnam reaps a bumper coffee crop with high output this year increasing the inventory level, they falsely informed.
That has seriously impacted coffee export and reduced local prices.
Besides, the price plunge has been because Vietnamese coffee prices are always higher the world's prices. Meantime, the country has mainly exported raw coffee resulting in low competitiveness.
The low prices have caused coffee growers losses and last year they chopped down about 30,000 hectares to farm other crops such as pepper and fruits.

At present, a kilogram of coffee is paid only VND33,000, a year on year reduction of VND6,000.
Economic experts have advised businesses to invest in processing technologies to improve the product value and competitiveness in the global market.