Ministry of Labor, Invalids and Social Affairs (MOLISA) has proposed to the gov't to list over 200 jobs as hazardous and dangerous in order to ensure more safety for laborers as well as protect their rights.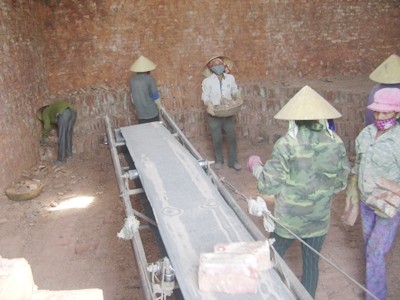 (File) Laborers working at a hazardous place
Vietnam General Confederation of Labor and the Vietnam Insurance Association also agreed with the ministry's proposal at a meeting in Hanoi on November 9 to recheck the list of hazardous and dangerous jobs and implement precautionary measures for laborers who are working in such an insecure environment.
Vu Nhu Van, director of the Department of Labor Safety at MOLISA said at the meeting that due to faster economic development, more hazardous jobs will need to be added to a new list.
The new list is expected to help protect labor rights, Van added.
On the other hand, Van said that the ministry should propose to the government to improve working conditions for laborers working in dangerous environments and enable them to retire earlier with sufficient benefits.