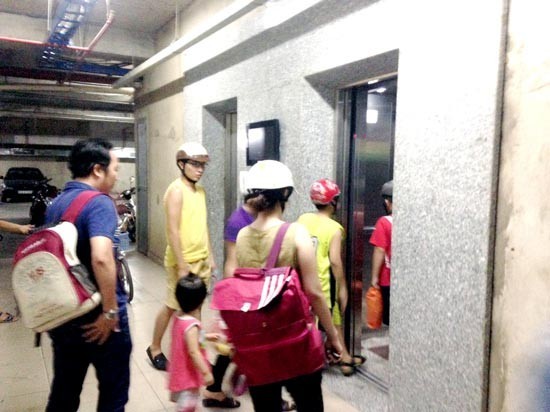 Illustrative photo
Specifically, a 28-year-old man was trapped and stuck in the elevator in the hotel Tianjin in Vinh City when he reached the fourth floor as a power outage hit the establishment at around 11:54 am on the same day. Firefighters rushed to the fourth floor of the hotel after learning that a man was trapped inside the elevator.
Moreover, at noon, a 17-year-old boy was also trapped in the elevator on the third floor of the English Center on Nguyen Van Cu Street in Vinh City because of a power outage.
As soon as the news was received, the Fire Prevention and Fighting Police Department mobilized forces and vehicles to the scene and rescued him safely.
Previously, on June 3, the fire-fighting and rescue force also successfully rescued an 11-year-old boy who was trapped in the family's elevator in Trang Son Commune of Do Luong District due to a sudden power failure.