The Government is all set to submit the revised Enterprise Law to the National Assembly for approval, but experts point out that it has flaws that need to be addressed to create a better business environment.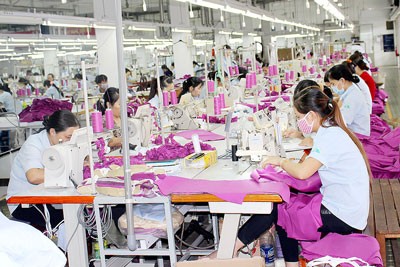 The revised Enterprise Law has several problems that need to be addressed, said experts (Photo: SGGP)
The bill seeks to remove barriers to improving the business climate.

One of the new provisions will be allowing entrepreneurs to do any business that is not forbidden by the law, according to Minister of Planning and Investment Bui Quang Vinh.

But Dr Cao Sy Kiem, chairman of the Small and Medium Enterprise Association, pointed out that it is not clear what is forbidden.

Nguyen Duc Kien, deputy chairman of the National Assembly's Economic Committee, said the bill doest not spell out the role of government agencies after violations are uncovered.

Economist and lawmaker Dr Tran Du Lich said that the bill should not comprise a chapter on state-owned enterprises, and instead the sector, whose capital is as much as VND1,300 trillion (US$61.75 billion), should be regulated in a separate law just like at present.