Cultural and sport events were organised during a student exchange between Viet Duc High School and 250 teachers and students from Kurome Shogyo High School in Fukuoka prefecture, Japan held in Hanoi on December 8.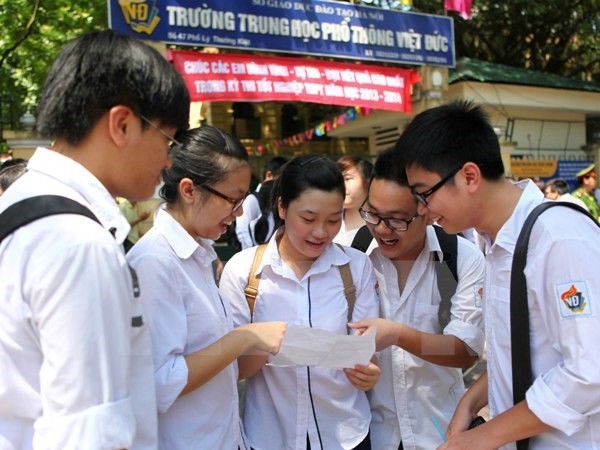 Students of Viet Duc High School. (Source: VNA)
The event is part of student exchange programmes between Vietnam and Japan in general and Hanoi and Kukuoka prefecture in particular.
Viet Duc High School treasures its relations with Japanese high schools, Viet Duc Deputy Principal Nguyen Boi Quynh said, adding that she hoped the exchange would help Japanese friends gain a deeper understanding about Vietnamese people and culture.
For his part, Kurume Shogyo High School Principal Egashira Arika said that this is the first exchange organised between Kurume and Viet Duc. Such exchange events will open new opportunities for students from the two countries to learn from each other, he added.
Fukuoka prefecture and Hanoi have a long-lasting friendship. A number of Japanese students have been sent for cultural exchange events with Viet Duc High School. In 2016, Kurume will bring 2,000 students to join an exchange programme with other high schools in Hanoi.
In a bid to become a multilingual high school, Viet Duc is continuing to develop Japanese teaching and studying, as well as orient students to pursue further studies in Japan.