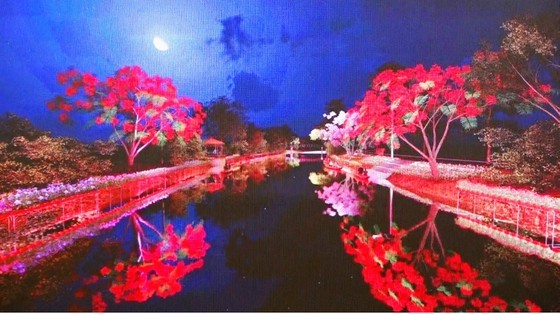 Design of Sa Dec flower river
The project running from Sa Nhien Bridge to Ong Que Bridge on the Sa Nhien-Mu U canal will feature many activities to draw tourists to the province.
Visitors will have an opportunity to take a boat trip to enjoy a floating flower market, don ca tai tu (southern amateur music) performances, a fair selling local dishes, specialties, souvenirs
The project is carried out by the Sa Dec flower village cooperative with the goal of diversifying local tourism products, luring more visitors and responding to the 2023 Sa Dec Flower Festival which is scheduled to take place at the end of this year.
Dong Thap province has many must-visit attractions, such as the revered Nguyen Sinh Sac's ( Uncle Ho's father ) grave site, Xeo Quyt relic, Gao Giong ecological tourist area, Tram Chim National Park, Go Thap Archaeological Area, Huynh Thuy Le's ancient house, es[ecially Sa Dec Flower Village which has been well-known as the flower capital of the Mekong Delta and one of the country's largest suppliers of flowers for cities and provinces nationwide.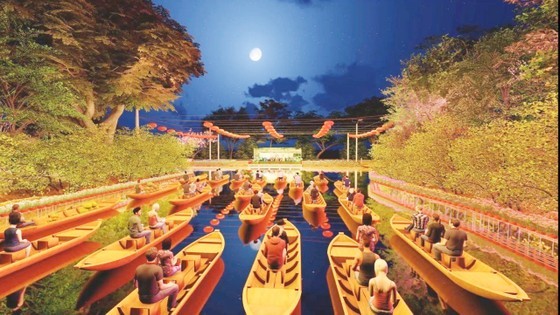 Design of Sa Dec flower river