The residual fund balance of state-owned HCMC Social Insurance will be used to support the poor and those in close to poverty line, said the insurance company during a meeting on how to use the abundant fund of the insurance company for the poor.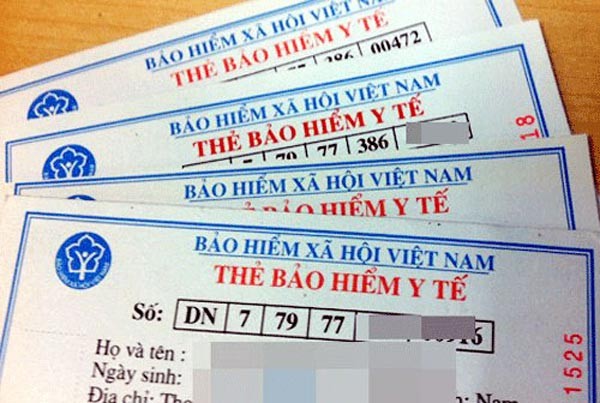 HCMC authority uses insurance fund surplus to buy insurance cards for the poor (illustrated photo)
The meeting was presided over by Deputy Chairwoman of Ho Chi Minh City People's Committee Nguyen Thi Thu and representatives from departments of Labor, Invalids and Social Affair, Health, Finance after Sai Gon Giai Phong Newspaper published an article entitled: "Insurance fund balance is residual while poor people have no insurance card".
Director of the Ho Chi Minh City Social Insurance Agency Cao Van Sang said the surplus in insurance fund in 2015 was VND1,141 billion (US$51 million). As per the regulation of allocation and using the fund, the city is allowed to use 20 percent of the fund balance of the insurance company or VND228 billion (US$10,225,128).
The Department of Labor, Invalids and Social Affairs said that until now, there are 80,000 poor and close to poverty line households without insurance cards which is worth VND653,400 /card per year. Those people just pay 30 percent or VND196,000 and the Governmental support 70 percent on buying health insurance.
If the city People's Committee decides to pay 30 percent of health insurance cost that the poor must pay it needs VND3.9 billion (US$174,903) in next three months and more than VND 30 billion in next year.
Ms. Nguyen Thi Thu gave the green light to buy health insurance for all poor people and the city will use the residdual fund balance of the state-owned insurance company and the healthcare fund for the poor managed by the Department of Health to support the poor in next years.