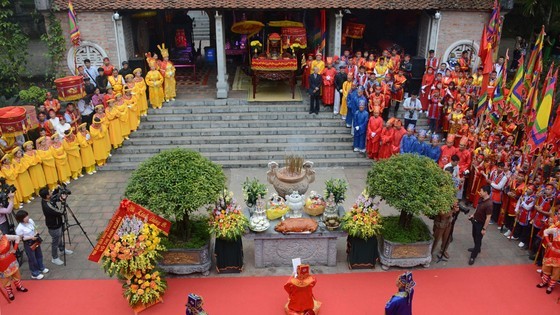 An incense offering at Ba Trieu Temple (Photo: SGGP)
The event aims to celebrate the 1775th death anniversary of national heroine Trieu Thi Trinh (on the 22nd day of the lunar second month in 248 – 2023).
In 2014, Ba Trieu (Lady Trieu) Temple Festival was recognized as a national special historical, artistic and architectural relic.
The Ba Trieu Temple festival featuring a series of rites and traditional activities aims to dedicate to Ba Trieu (Lady Trieu) or Trieu Thi Trinh, a female warrior of Vietnam, who raised a rebellion against Ngo (Wu) invaders in 248.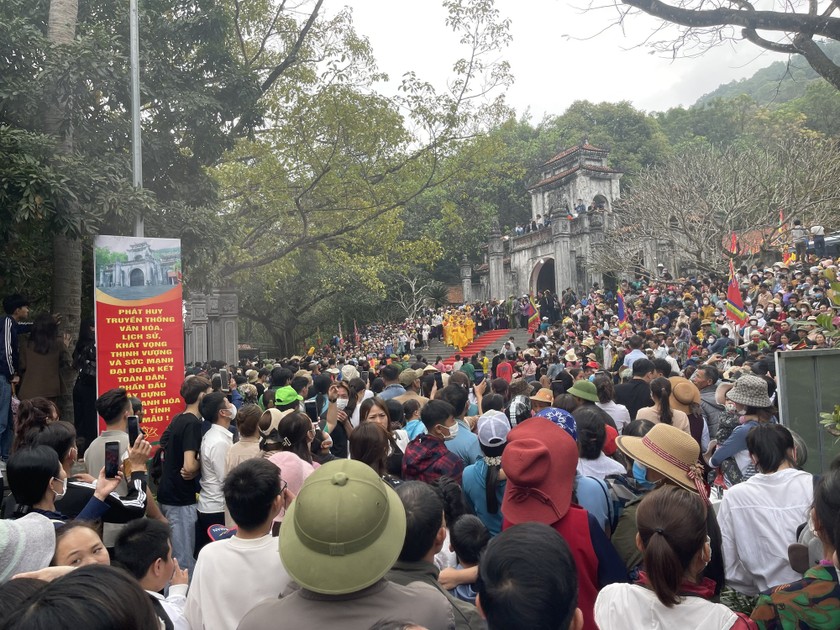 Ba Trieu Temple Festival attracts thousands of local people and visitors. (Photo: SGGP)