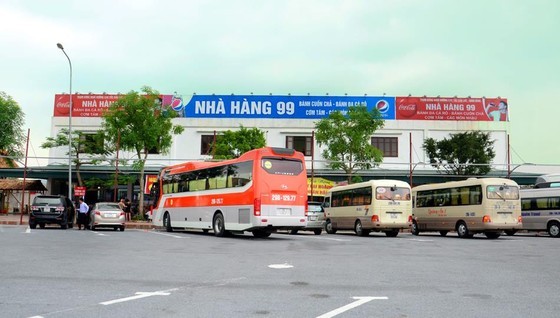 At a rest stop on Cau Gie- Ninh Binh expressway
Of these, five rest stops have been put into exploitation, two are being invested and the rest 32 ones are being under assessment process.
Currently, the Vietnam Expressway Authority is receiving opinions and proposals from relevant agencies and units on rest stop networks, including their positions and scales on the North-South expressway.
The Ministry of Transport issued Circular No.01/2023 on March 7 of 2023 on guidelines for building, approval and announcement of the list of projects; methods and criteria of bid and proposal evaluation in bidding for investors of road traffic service works.
Minister of Transport Nguyen Van Thang required relevant units to promptly build synchronous rest stop networks to complete the plan, heading to calling for investors, construction bidding process and ensuring available rest stops when the entire North-South expressway project is finished.
Besides, the Ministry of Transport also assigned project management boards to conduct the tasks of bid solicitor preparing, submitting for approval and announcing a list of projects following the law.