At the invitation of Lao Prime Minister Thongloun Sioulith, Prime Minister (PM) Nguyen Xuan Phuc and his wife & Vietnamese delegation will attend in the 28th - 29th Southeast Asian Nations (ASEAN) Summit and sideline meetings from September 6 - 8.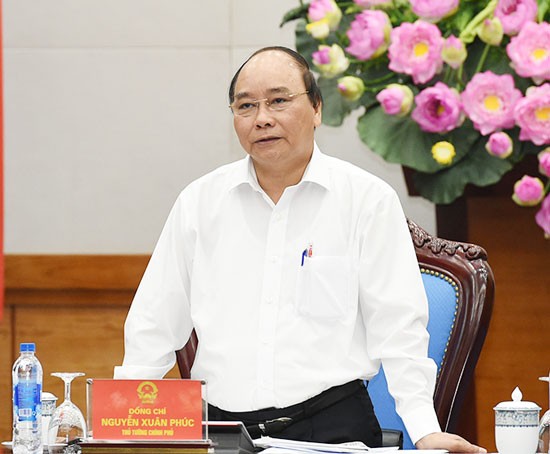 Vietnamese PM Nguyen Xuan Phuc participates in ASEAN Summits in Laos. (Photo:SGGP)
Leaders of 10 ASEAN member nations including China, South of Korea, the United States, Russia, India, Australia, New Zealand and General Secretary of United Nations (UN) also will take part in the event.

Within the framework of the 28th - 29th ASEAN Summit, main conferences will take place such as ASEAN Summit 28, ASEAN Summit 29, ASEAN +3 Summit, Southeast Asia Summit 7, ASEAN+1 Summit with partners like China, South of Korea, Japan, the United States, India, Australia and the United Nations.

The 28th- 29th ASEAN Summit will have 57 documents. Leaders will sign a document and approve 19 documents , certify 27 other documents.
The summits are considered as a cooperation and exchange opportunity for leaders and partners of ASEAN member countries after ASEAN community was officially established on December 31, 2015.

At the conference, leaders will discuss on related solutions to strengthen ASEAN connection, solidarity and cooperation between ASEAN and partners, ideas exchange about the regional and international issues, especially to affirm the center role of ASEAN.