Thailand football team beat 2-0 against Malaysia in AFF final first leg at Thailand's Rajamangala sport stadium last night.
In the first match's the 72nd minute, Thailand was offered a penalty and Chappuis did not miss the chance to score for Thailand team.
By the 86th minute, football player Thaweekarn helped Thailand team define final result of 2- 0 after shooting near Malaysia's goal.
With the result, Thailand football team took advantage of the final second leg in Malaysia in the evening of December 20.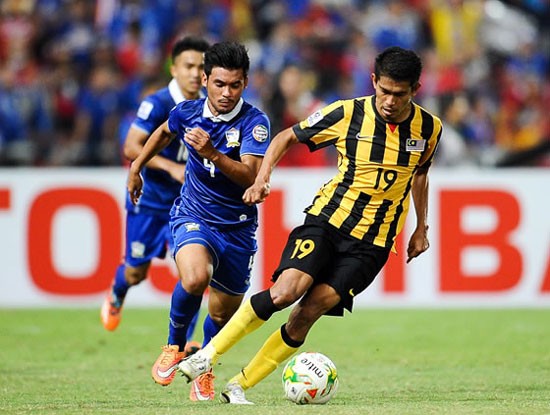 AFF final first leg 2014 between Thailand and Malaysia (Photo: VFF)