2N1E, a girl band of the Republic of Korea (RoK), will perform in Hanoi on Nov. 19.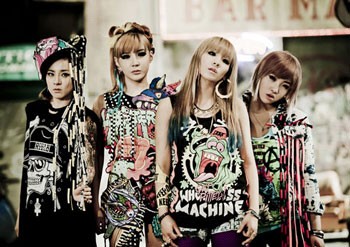 The girl band 2N1E
At the show titled " Idols' night - Going together Concert in Vietnam with 2NE1 ", the girls will perform their hits, including " Fire ", " I don't care ", " Can't nobody ", " In the club ", " Go away ", " Hate you " and " Ugly ".
Vietnamese singers Phuong Vy and Thanh Duy will also perform at the concert, which will be live broadcasted on the Vietnam Television's channel 3 (VTV3).
The concert, jointly held by the Silkroad C&T JSC, the RoK Cultural Centre in Vietnam , the Korea Trade-Investment Promotion Agency, aims to exchange pop culture between the RoK and Vietnam as well as create chances for Vietnamese fans to meet their idols.