The Ministry of Natural Resources and Environment chose the theme 'Local action, global impact' for the program in 2019 which mainly focuses on reducing and fighting against plastic pollution. This is a practical and urgent action amid the context that several countries have been striving to eliminate pollution caused by plastic waste.

In response to this campaign, the People's Committee of Da Nang City selected Son Tra District to launch the program so as to attract attention as well as participation of local departments, organizations, enterprises, communities and city dwellers.

Mr. Le Trung Chinh, vice chairman of the city's People's Committee, said that the city has carried out the program to build the city as a city of environment for ten years and has achieved positive results. However, it has been facing several arising environmental problems, especially management and treatment of household solid waste and cleaning up persistent environmental hotspots.

In recent years, the amount of household solid waste has increased rapidly along with economic growth, especially in 2018 and 2019, climbing by 18-20 percent. At present, household solid waste of the city is above 1,100 tons per day, of which the proportion of plastic waste tends to increase by 5-14 percent in waste composition. Meanwhile, technical infrastructure for collecting, transporting and treating solid waste of the city has not actually ensured.

After the ceremony, more than 2,000 participants joined hands to clean up Tho Quang fishing wharf in Son Tra District.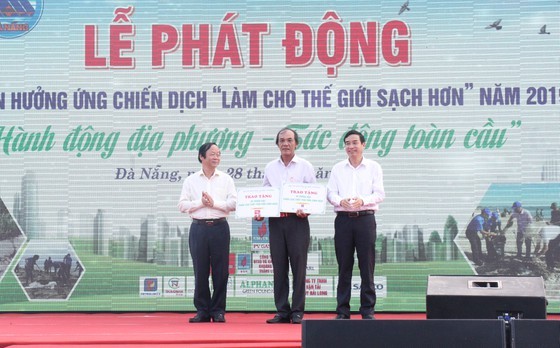 Mr. Vo Tuan Nhan, deputy minister of the Ministry of Natural Resources and Environment, gives 30 household solid waste sorting trash bins for Da Nang City. (Photo: SGGP)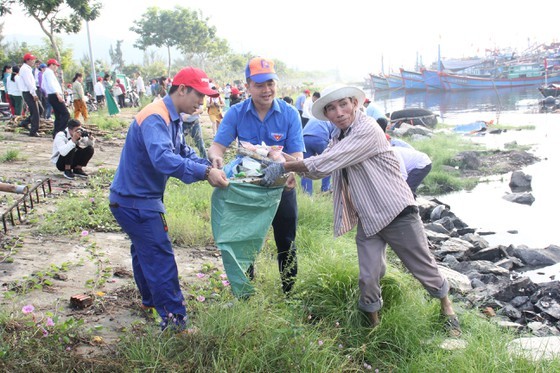 (Photo: SGGP)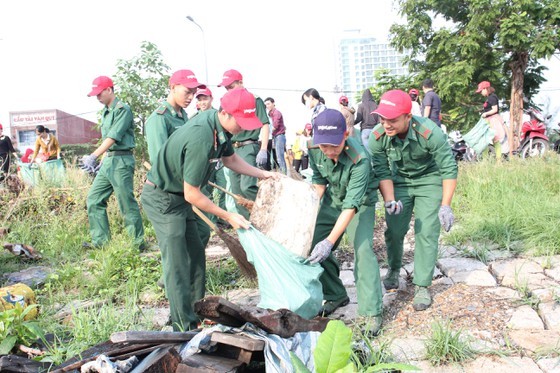 (Photo: SGGP)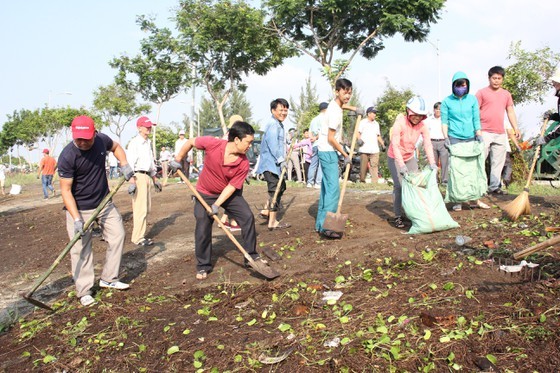 (Photo: SGGP)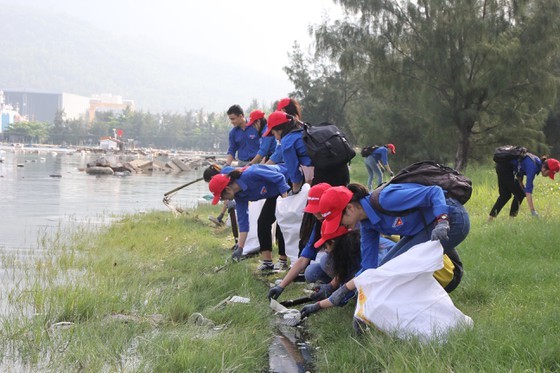 (Photo: SGGP)