PM Chinh attended a ceremony to name a new orchid species "Pham Le Tran Chinh", the hybrid orchid symbolises a strong vitality. Representatives of the garden said that this new orchid species was hybridised from a species of orchid in Vietnam and a species in Singapore.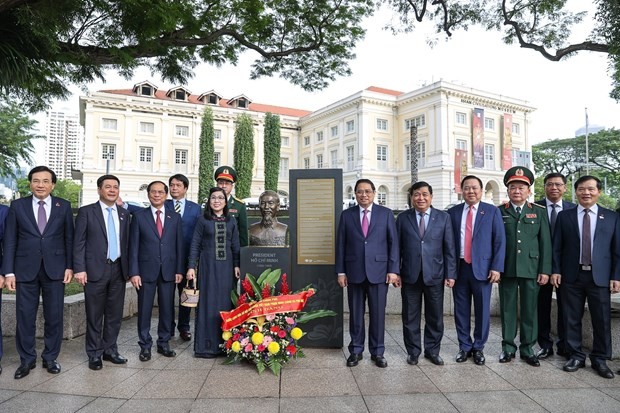 Prime Minister Pham Minh Chinh and his spouse on February 9 offer flowers in tribute to President Ho Chi Minh at his Statue in the Asian Civilizations Museum (ACM) in Singapore. (Photo: VNA)
The PM said he hoped the two countries' relations would develop strongly and last as long as the beauty of this new orchid species.
The 74-ha garden is famous in the world with the National Orchid Garden - the world's largest display of tropical orchids, where over 1,000 orchid species and 2,000 hybrids are showcased.