The People's Committee of southern Kien Giang province has announced the Prime Minister's decision to establish the Phu Quoc Economic Zone management board.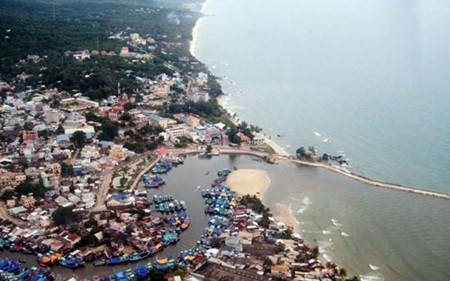 Phu Quoc Economic Zone management board has been established in Kien Giang province. (Source: vneconomy.vn)
Under the decision, the board will be managed by the committee, performing the functions of state management for the Phu Quoc Economic Zone.
The board will provide public and other support services related to investment and production activities in the economic zone.
Nguyen Thong Nhat, former deputy head of the Management Board for Investment and Development of Phu Quoc Island, will be the head of the board.
The provincial People's Committee's Chairman Pham Vu Hong asked agencies to help the island deal with ground compensation and clearance in an aim to hasten land transfer.
Phu Quoc is facing a budget deficiency and a shortage in space for resident's resettlement.
The 59ha economic zone, established in 2013, includes an industrial area, and urban and residential areas as well as an administrative area, covering the entire area of Phu Quoc island district.