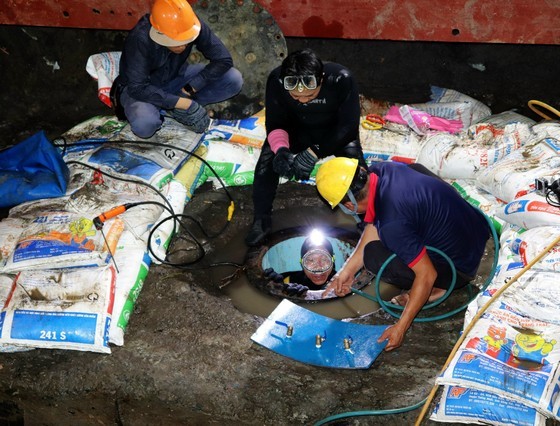 The staff of Sawaco were repairing the incident.
According to Sawaco, after digging to find the leak position, the functional forces determined that the leak was due to electrochemical corrosion of the T-shaped steel pipe which has been installed since 2003.
By 1 p.m. on March 27, the repair works have been completed and water has been delivered to residents smoothly.
After over two days of water supply suspension on the pipeline, the water pressure has been low for the taps in some critical areas.
Amid the situation, Sawaco has mobilized tank trucks to increase the water supply to residents and placed water tanks in the areas to minimize the water shortage of residents. In addition, Sawaco has delayed the maintenance and repair work at Tan Hiep Water Plant.