Nearly 60 paintings taken during his 50-year career using a variety of materials of lacquer, and oil, especially gouache works on paper, have not been presented to the public yet.
Over the past 50 years, painter Dao Minh Tri has made his mark in solo and group exhibitions at home and abroad. In particular, he has created lacquer paintings featuring his own artistic language based on aesthetic techniques and traditional culture. His works have been kept in many national and international collections.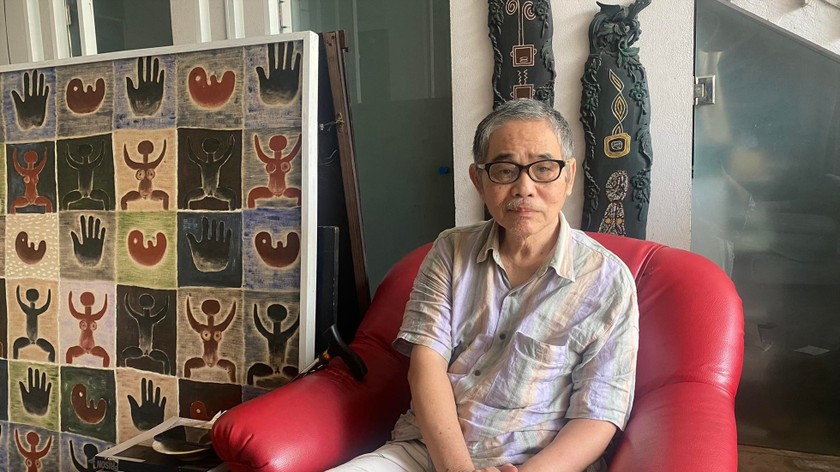 Painter Dao Minh Tri
Dao Minh Tri was born in 1950 in Hanoi. He graduated from the Vietnam University of Fine Arts in 1976. He was a teacher at the HCMC University of Fine Arts and former general secretary of the HCMC Fine Arts Association.
The display will run until March 28.