Competitiveness improvement is the only way for Vietnamese businesses to exist and develop in the about to be established ASEAN Economic Community (AEC), which will bring a lot of opportunities besides challenges, according to experts.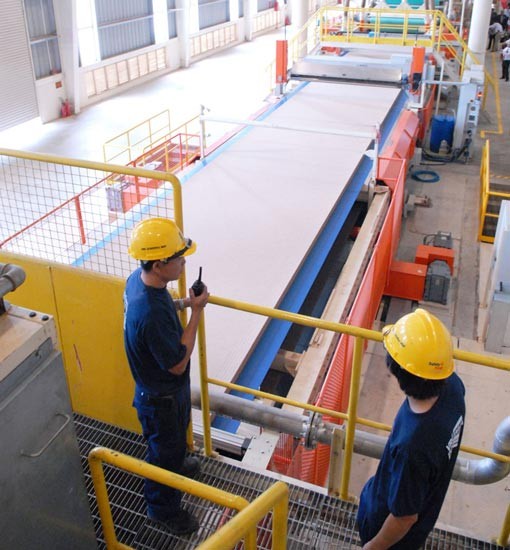 A wood company in HCMC (Photo: SGGP)
Dr. Dang Duc Long from the Central Economic Commission said that once being established, AEC will advantage trade activities via the implementation of ASEAN one-stop-shop customs mechanism and a self certification of origin mechanism. Member nations will harmonize their standards and recognize each other.
Besides, the association will step up non-tariff measures and conflict resolution mechanism, and pass the ASEAN Framework Agreement on Services and ASEAN Comprehensive Investment Agreement.
AEC will remove border separation and create free movement of goods, services, investment, skilled labor, and freer flow of capital; bringing opportunities for both Vietnamese businesses and regional investors to take advantage of the common market of ten nations, Mr. Long said.
According to the Ministry of Industry and Trade, the export turnover of ASEAN except Myanmar reached US$1,461 billion last year and import turnover hit US$1,329 billion. Of these, Vietnam held 7.36 percent of the region's export turnover and 8.5 percent import.
Vietnamese businesses will be able enjoy many incentives when exporting to ASEAN if they can prove that 40 percent of materials for making their products are imported from ASEAN. However not many have been able to take advantage of this to boost export.

Deputy Head of the Central Institute for Economic Management Vo Tri Thanh said that besides AEC; Trans-Pacific Partnership, Vietnam-RoK and Vietnam-EU Free Trade Agreements will also be signed by next year. This will create foundation for Vietnamese businesses and economy to develop if they make use of opportunities from these agreements.
Unofficial statistics show that only 30 percent of Vietnamese enterprises have learnt about integration and been ready for it. In Malaysia, up to 90 percent of businesses have believed that they would succeed after integration.

Mr. Tran Ba Duong, chairman of Truong Hai Auto Corporation, said that Vietnamese firms should have good development strategies and the Government should give them assistance for successful integration.
Director of Sai Gon Paper Corporation Cao Tien Vi said that competitiveness improvement is the most sustainable integration path.
Chairman of Saigon Co.op supermarket chain Nguyen Ngoc Hoa said that the Government should have suitable policies and actions to create conditions for local businesses to successfully integrate in the regional economy.
In conclusion, Vietnamese businesses should improve their competitiveness while the Government should speed up administrative reform creating a healthy competitive environment and reducing costs for businesses in preparation for integration and globalization process.

Related articles:
Vietnam retail market to fully open for foreign firms
Presence of Vietnamese goods limited in regional market
Weak competitiveness puts Vietnamese businesses in challenges from AEC