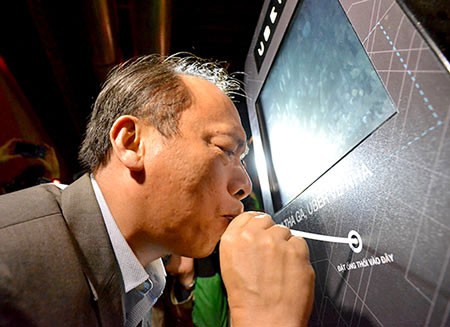 (Photo: SGGP)

Vietnam's National Traffic Safety Committee and Uber Company yesterday launched UberSafe, an innovative breathalyzer kiosk that will measure the alcohol content in the user's breath.

The kiosks will be places in front of restaurants, clubs and bars which agreed to join in the program.
To empower people with safe transportation options instead of drunk-driving, employees in many bars and clubs in Hanoi and Ho Chi Minh City will be provided free account to call Uber for drunk customers.
Vietnam is the second country in the world just after Canada to experience UberSAFE.