The Airports Corporation of Vietnam (ACV) is waiting for permission from the Ministry of Transport to improve the domestic passenger Terminal T1 in the Noi Bai International Airport.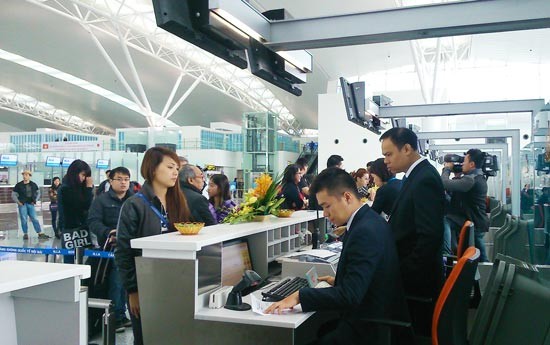 A check-in counter at Noi Bai International Airport (Photo: Sggp)
The upgrade will include improving stairway toward the aircraft, check-in counters, gate check, baggage carousel and other at a cost of VND244 billion that will come from the ACV's fund.
The construction is expected to be started in next June and completed in 2017.

With this upgrade, the terminal may serve up to 15 million passengers annually.

Terminal T1 was inaugurated in 2001 with a design capacity of serving 6 million passengers per year.

The extended Terminal T1 was put into operation in 2013.The project, called Hall E, connected to Hall A of the current T1 Terminal and is able to handle three million passengers each year.

The Terminal T1 and the Hall E saw an annual number of 12 million passengers in 2015. These constructions have been damaged.