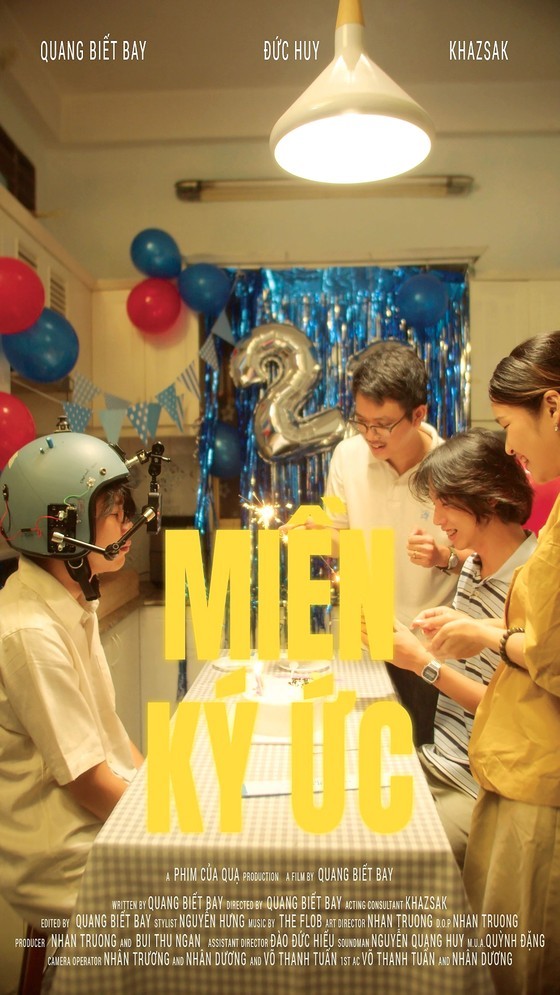 Poster of the movie Mien Ky Uc (Memoryland)
It is the result of the inevitable development in technology when smartphones are popular. The world of entertainment has moved, no longer in the palm of your hand, but on the tips of your fingers.
Director Trinh Dinh Le Minh said that vertical frame movie becomes a trend and has appropriate content. Creators should not limit themselves.
Creative director Denis Dang who is well-known for movies, including Con cung (The golden child), a series of short films titled "The Last Goodbye", founder of the Visiolab, shared that he acknowledged the new trend of vertical frame movies thanks to their optimal advantages. At first, he saw clips on TikTok and considered why he doesn't do this. As a creator, he needs regular updates and changes himself.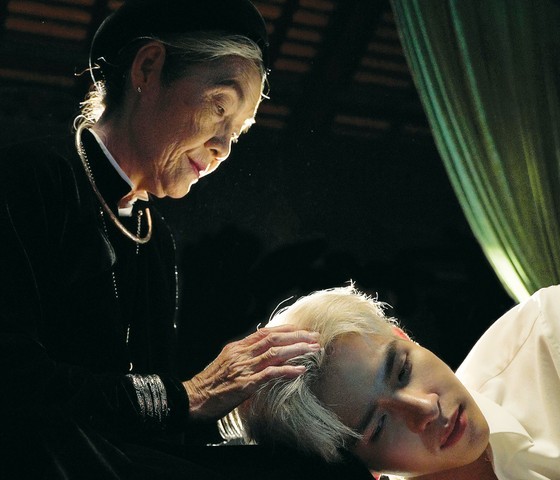 A scene in the film titled Con cung (The golden child)
Vertical frame movies were mainly created by creative young people via videos with simple content on smartphones that lacks techniques. The films have become an experimental trend and attracted viewers and professional filmmakers.
Director Tran Thanh Huy said that vertical frame movies give filmmakers many choices, and not to limit types, subjects, stories and more.
Vertical frame movies have a life of their own regardless of audience. It could not be developed into a feature film on the big screen. However, it touches the audience's hearts and extends its life with icons of heart, like, comment and share.
Director Phan Gia Nhat Linh thought that vertical frame movies give many opportunities to young filmmakers and create a playing field for young people.
Young people take advantage of approaching smartphones every day and have new corners and special aesthetic thoughts, director Nguyen Quang Dung added.
Scriptwriter Binh Bong Bot said that although a vertical frame movie is cramped, it focuses on feelings and relations.