AFP/Vietnam News' sources from Washington said World Bank President Jim Yong Kim effectively won a second five-year term after nominations to lead the global development bank closed on Wednesday with no other candidates proposed.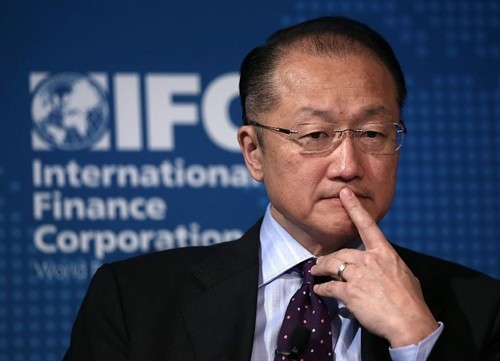 World Bank President Jim Yong Kim earned solid backing for a second term from the United States, France, Germany, China, and other major shareholders of the bank. - AFP/VNA Photo
The World Bank executive board said in a statement that, following official procedures, it would formally meet with Kim as a candidate "with the expectation of completing the selection process by the 2016 Annual Meetings," which take place on October 7-9.
Kim, 56, a Korean-American medical doctor who has focused the World Bank on programs to reduce extreme poverty, earned solid backing for a second term from the United States, France, Germany, China, and other major shareholders of the bank.
But as with his first nomination in 2012, the bank was criticised from inside and outside for not truly opening the selection process to all comers and not managing it in a fully transparent mode.
Following an unwritten rule, since the World Bank was created in the wake of World War II to help rebuild the global economy, its leader has always been an American chosen by Washington.
In 2012, Kim did face competition when Nigerian Finance Minister Ngozi Okonjo-Iweala also contended for the presidency.
But no rivals surfaced during the three-week nomination period this time around, leaving Kim virtually assured of continuing in the job when his first term ends on June 30, 2017.
In an open letter in August, the 15,000 member World Bank Group Staff Association called for a more open and focused search and selection process that did not repeat "decades of backroom deals which, 12 times in a row, selected an American male."
Kim's first term has been marked by his campaign to eradicate extreme poverty by 2030; the bank's leadership in a 2014 campaign to halt the deadly outbreak of Ebola in West Africa; and its initial resistance to, and then tentative partnership with, the China-created rival Asian Infrastructure Bank.
But he has also faced rebellion from within the Washington-based bank over an ambitious and still-incomplete restructuring of how the huge organisation manages its poverty-fighting and development programs. Lending for those programs is expected to hit $46 billion this year.
In an employee survey, staff have reported feeling detached from senior management and unsure of the direction of policy.
"Only one in three understand where the senior management team is leading us," the Staff Association said in its letter.
"Even fewer believe that our senior management creates a culture of openness and trust."